You can enable attachments. Configuration for maximum file size, maximum quota per user, allowed file types, and auto-deleting are available here.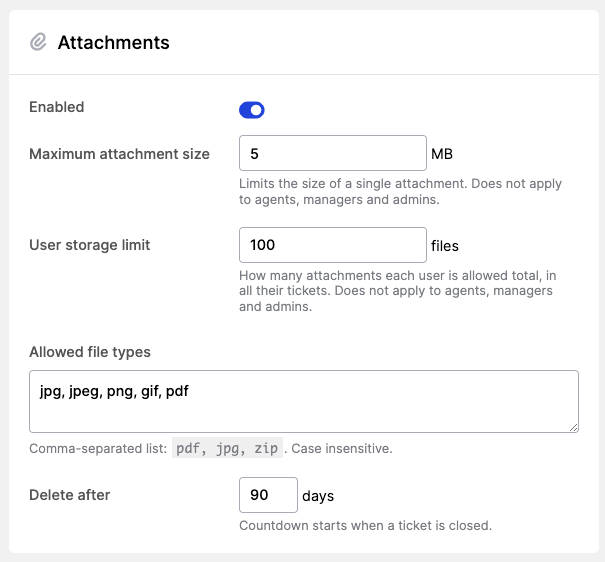 Users will be able to attach any file that type is listed in the above "Allowed file types" box.
You can modify this list/ add any file type here. Just remember, they must be separated by commas, and they are case-sensitive.

The video tutorial that covers attachments: